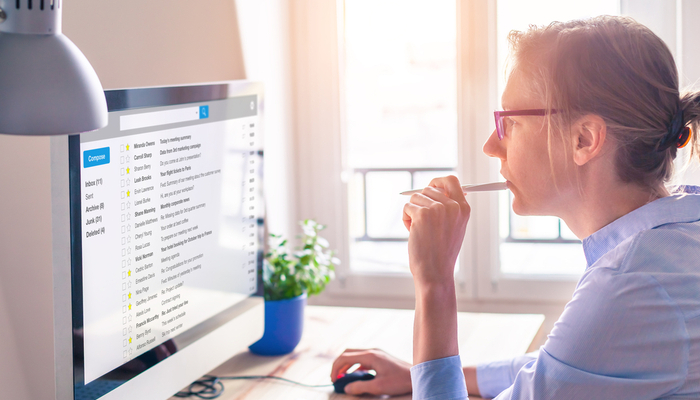 Quick ticketing systems can save you money, time, and effort. We all know that email has been around for decades and is still one of the most common forms of communication, especially in business. However, people are not that thrilled about receiving emails anymore. Some professionals get so many emails during the day that they dread opening their inbox. They filter or avoid as many emails as they can, sending them right to their trash bin.
When it comes to ticketing systems – they are swift, simple, flexible, and allow us to do many additional things that we can't do via email. ServiceNow has managed to eliminate the dependencies of enterprises on spreadsheets and email by revolutionizing automated servicing capabilities. Let's take a look at how ServiceNow's ticketing system can dig your customer service agents out of email overload.
Centralized Communication
When several people are working on requests, it's quite challenging to keep track of information. Customer support agents need to jump through many hoops in email communication, and by converting emails to support tickets, they can minimize resolution time. Members of cross-functional response teams won't need to "cc" their colleagues to the email because tickets are visible to all team members, and they hold records of all the essential information.
Transparency
In email communication, you can neither track problems nor know who dealt with them. With a ticket tracking system, you can determine which teams and departments are getting more support requests. That allows organizations to allocate their support resources efficiently. The software fosters collaboration, and if someone leaves, it's easier to reorganize and reassign the task to someone else.
No Email Clutter or Spam Filters
For personal email accounts, spam filters are more than necessary. The downsides are these:
Set your settings too high and you will miss important service emails;
Set them too low and your junk mail will be overflowing.
A good ticketing system brings a more organized approach. Unread responses are clearly marked and shown to your agents repeatedly until the issue has been solved.
Flexibility and Efficiency
The customer support process can be slowed down when an agent's email inbox is cluttered, and he needs to go back and forth between inboxes. By integrating email and ticketing systems, this process can be simplified so customer support staff can work at maximum efficiency. They will also be more flexible in responding to queries. They will be able to handle queries remotely, respond to them instantly, and give them enough attention to keep the customer satisfied.
Task Prioritization
It's easy to lose sight of those more important and urgent tasks due to email overload. Ticketing software helps you with workflow prioritization, allowing you to prioritize tasks according to their importance. Urgent issues must be fixed first, and you can design your own ranking system so specific problems fall into specific priority categories.
All in all, a ticketing software provides customers with confidence. It looks more professional than email, and that shows customers that the company cares about helping them. Businesses gain a competitive edge when they use it, especially small businesses that may appear bigger and more sophisticated.
ServiceNow has become an important player in the world of enterprise software that facilitates digital transformation. It is a swiss tool when it comes to IT benefits, and their ticketing system is one of the best. As a ServiceNow focused process, development, and training organization, Finite Partners has been through ServiceNow's every major shift. If you're thinking about implementing it, feel free to check our website, call us, or tweet us.